Strategy
SYZ Asset Management Rejigs Fund Analysis, Manager Selection Unit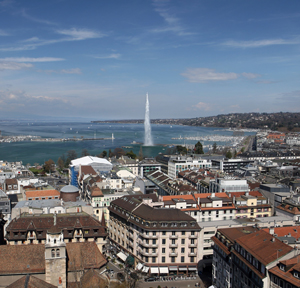 The asset management arm of Geneva-headquartered SYZ Group has created an integrated manager research and alternative investments team.
SYZ Asset Management has combined its alternative and long-only strategies into one entity following a regulatory change.
In response to the advent of alternative UCITS vehicles, which has seen the traditional investment fund and hedge fund universes come together, SYZ has grouped together its fund analysts and multi-manager managers.
The manager research and alternative investments team will select and control external managers for SYZ's OYSTER fund range; manage the multi-manager products and mandates; and select third-party funds for institutional clients, as well as for the private clients of SYZ Wealth Management. Essentially, the team will provide expertise to the discretionary management offering, the advisory department and its OYSTER fund distribution platform.
Michaël Malquarti, the firm's manager of funds of funds and multi-manager mandates, will now also lead the integrated team.
"With an integrated team fully dedicated to research and talent selection, SYZ Asset Management will be able to meet all of our clients' needs, taking into account their preferred method of access to our investment management and portfolio construction expertise," said Katia Coudray, chief executive of SYZ Asset Management.
SYZ Group recently completed its acquisition of Royal Bank of Canada (Suisse), a deal that doubled its assets under management to SFr40 billion ($40.5 billion).