Art
INTERVIEW: Pictet, Private Equity House Take Art Investment Up A Gear With Athena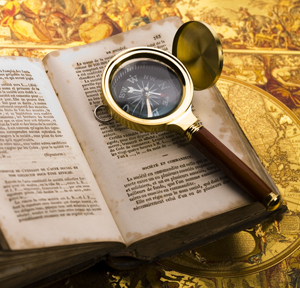 One of the world's biggest alternative investment firms - Carlyle - and Pictet, the private bank, have recently invested in a business focused on art finance. This publication spoke to some of the participants.
Eye-popping prices paid for art in all parts of the world have stirred investment interest from investors and the infrastructure of the market for such works has also developed. And a new shift involves the coming together of a US private equity titan and a venerable Swiss private bank. It is designed, so those involved say, to make the art investment business more liquid and flexible.
As commented upon in these pages several weeks ago, New York-headquartered Athena Art Finance has launched with $280 million of equity capital led by The Carlyle Group and the private equity unit of Pictet, the Geneva-headquartered private bank. Athena's chief executive is Andrea Danese, a structured finance veteran who, along with his colleagues, wants to use some of the tools of modern finance to shake up the art world.
Art is a relatively illiquid asset class – artworks have their unique qualities – and typically requires considerable research and diligence. This market has at times seen heavy inflows from investors seeking "real assets" in this age of central bank money printing, but the fortunes of art investment have been mixed – there have been a number of sharp setbacks.
So what is new about Athena?
This publication recently spoke to Pictet and Athena's Danese about Athena and how he hopes it can build a new type of offering. He has the kind of background associated more with the dealing rooms of Wall Street, the City or Hong Kong than an auction house or hushed art gallery. He worked in the realm of investment banking for more than 20 years, toiling at JP Morgan and Deutsche Bank. During some of this time he worked in the credit derivatives market; in 2000 he started Creditex, a credit derivatives trading platform, and then he went to work for financial news and data firm Bloomberg on the financial market data side, before leaving in 2014. With his background in modern financial techniques and his interest in and passion for art came the inspiration for the Athena business model.
One key offering is art-backed lending and financing as a standalone business offering.
"It [Athena] is a non-bank lender, lending against art as collateral. We don't have a banking license since we do not take deposits. We don't have to maintain regulatory capital requirements and we can afford to lend on a non-recourse basis. This means there is no recourse on any other asset on the balance sheet of the borrower," Danese said.
Clients of such a business can range from a billionaire who wants to leverage his/her art collection to finance other investments and purchases, through to someone, such as a person with a multi-million collection who wants to buy new art and use existing art as collateral for a loan, and who does not want to risk all his/her wealth if a deal goes wrong, he said.
"We tend to lend money at mid to high single-digit rates," he said, such as at Libor+700-900 basis points; this level is some way above conventional recourse-loan lending, given the different assets that can be claimed in the event of a default.
Danese said his firm isn't particularly "revolutionary" (other organizations such as Citi Private Bank enable art owners to use items as collateral) but what is distinct is that it is the only clear-cut example of a standalone business financing art, he said.
"It will help the art market to grow and to give more access to this market and the marketplace will develop where art can be traded as a financial asset and seen as part of a person's balance sheet," he said.
Securities
"What we will achieve is to give access to art risk in the form of securities. We can start to create things such as structured notes. Athena will not just be a lender but a market maker in terms of art risk. It is at present a relatively inefficient and underdeveloped market," he said.
Greater market sophistication should, other things being equal, lead to improved liquidity, although as other market episodes have shown down the years, liquidity can dry up in an abrupt market downturn.
Data on returns shows that art can play a part in an investment portfolio, as well as give a bit of excitement to those whose heartbeat doesn't race around the topics of stocks and bonds. Citigroup, in a recent Global Perspectives & Solutions report on art investing, has this to say: "Looking at over 100 years of data, art has underperformed equities but outperformed bonds. Over time there is a clear link between art prices and the global economy.
"For example, some of the strongest falls in art prices were observed during World War I, in the early 1930s, following the 1973 oil crisis, in the early 1990s and after the 2008 financial crisis. Overall, we conclude that art deserves a place within illiquid asset holdings for those who would otherwise hold art for many reasons. However, successful investment in art appears to be much more a question of identifying relative value than it is of gaining exposure to the market as a whole," it said.