Compliance
Deutsche Bank To Pay US Authorities $787.3 Million Over Sanction Breaches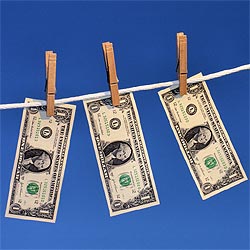 Germany's largest bank has been fined $258 million by US authorities for breaching sanctions against several regimes.
Deutsche Bank will pay a $258 million penalty for carrying out transactions on behalf of US-sanctioned countries, including Iran, Syria and Sudan.
The banking giant set up payment processing schemes to evade US Treasury Office of Foreign Asset Control (OFAC) sanctions. From at least 1999 through 2006, Deutsche Bank conducted more than 27,200 US dollar clearing transactions worth over $10.86 billion on behalf of Iranian, Libyan, Syrian, Burmese, and Sudanese financial institutions and other entities subject to US economic sanctions, the New York State Department of Financial Services (NYDFS) said in a statement.
Deutsche Bank will pay $200 million to the NYDFS and $58 million to the Federal Reserve, and will install an independent monitor for such violations. It will also fire the six employees involved in the scheme who are still employed by the bank, and ban three additional employees from any duties involving the US operations.
"We are pleased to have reached a resolution with the New York Department of Financial Services and the Federal Reserve. The conduct ceased several years ago, and since then we have terminated all business with parties from the countries involved," Deutsche Bank said in a statement.
The announcement about the breaches follows similar revelations about Crédit Agricole. Last month, the French group's corporate and investment bank agreed to pay $787.3 million for violating US sanctions involving Sudan and other jurisdictions.
Frankfurt-listed Deutsche Bank has come under some serious cost pressure lately. Last week, it announced it will shut down operations in 10 countries and cut 9,000 of its workforce as part of its plan to stabilise the bank.