Financial Results
Switzerland-Headquartered Vontobel Says Delivers Robust Performance Despite Market Storms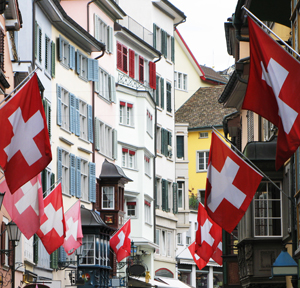 The Swiss wealth management firm said uncertain economic conditions and market falls haven't blunted its edge in growing as a business.
Zurich-listed wealth management house Vontobel today reported that in the third quarter of 2015 it "performed well" amid uncertainties in emerging markets, falling equities and high volatility. Client assets under management reached SFr142 billion ($143.9 billion) at the end of September, in line with the middle of the year. The firm operates in a number of regions, including Asia and the Americas.
A "strong and broad-based inflow of new money of SFr7.3 billion" has been logged since the start of 2015, the firm said in a statement. Wealth and asset management attracted total net new money of SFr900 million.
Vontobel's financial products business remained strong in Switzerland, Germany and Sweden, continuing with expansion into Finland. Its deritrade® MIP achieved a strong rise in turnover: the volume of structured products issued via the platform more than trebled in the third quarter compared to the same period of 2014.
As expected, variable income was lower than in the two preceding quarters due to seasonal effects and continues to be impacted by challenging market conditions.
In the last two years, wealth management has achieved organic growth of almost 6 per cent per year. The firm has also enhanced its private banking presence in Italian-speaking markets through the purchase of Finter Bank Zurich.
"Following the closing of the transaction, the integration of Finter Bank Zurich is now progressing as planned and will already be profit-generating in 2016," Zeno Staub, Vontobel chief executive, said in a presentation of the firm's performance.
"The implementation of the digitalisation strategy is also advancing. In Vontobel's Swiss home market, the successfully established app for tablets is now also available for smartphones. This offering is being rolled out in emerging markets and is due to be gradually introduced in further international markets," he continued.
Vontobel has expanded its client advisor headcount by 5 per cent in the latest quarter.