Compliance
EDITORIAL: UK Regulator's Admission Over Compliance Workload Is Refreshing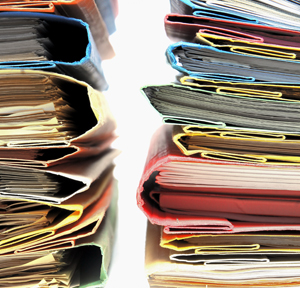 The head of the UK financial watchdog says the intensity and scale of regulatory action in recent years is not sustainable. Such candour is welcome.
It is refreshing that the acting chief executive of the UK's financial regulator has warned about the dangers of excessive red tape on the industry. It is high time the sector was free to focus more on growth.
Tracey McDermott, acting CEO at the Financial Conduct Authority, told a City banquet in London's Mansion House that the "intensity and volume of regulatory activity over recent years is not sustainable – for regulators or for the industry". She added that her colleagues are often told that boards now spend most of their time on regulatory matters and that if this continues, it will "crowd out the creativity, innovation and competition which should present the opportunities for growth in the future".
That there is a problem with regulatory overload cannot be doubted. The UK's financial sector is just over a year away from having to deal with the European Union's MiFID 2 directive, details of which remain to be hammered out; the alternative investment sector in the European Union has seen the arrival of AIFMD, and of course the UK, along with other jurisdictions, has felt the weight of extra-territorial US tax compliance efforts in the form of the FATCA legislation. The Retail Distribution Review is now almost two years old and continues to make itself felt. The FCA continues its drive to scrutinise services and products to ensure they are "suitable" – a sometimes question-begging term; directors of financial organisations face stiffer penalties for wrongdoing.
No wonder the compliance sector is booming. Robert Walters, the recruitment firm, said recently that "a series of regulatory changes has created the need for professionals to oversee change projects, triggering demand for projects specialists". It noted that in July 2015 the number of regulatory-related vacancies was up 10 per cent year-on-year, while the number of candidates fell 38 per cent over the same period. In other words: supply cannot keep pace with demand and that means bigger salaries. That may be wonderful news for some professionals but what of the end-consumer in the long run?
A survey of 600 globally significant financial institutions by Thomson Reuters, issued in May this year, found that the regulatory splurge is causing real problems. For example, compliance officers express regulatory fatigue and overload. Some 70 per cent of firms expect regulators to publish even more regulatory information in the next year, with 28 per cent expecting significantly more. Another finding is that 59 per cent of all respondents (53 per cent in 2014) expect the personal liability of compliance officers to increase in 2015, with 15 per cent expecting a significant increase. And some 69 per cent of respondents expect the cost of senior compliance professionals to increase in 2015.
Putting a figure on all this regulation in terms of compliance costs is hard, but some sense of what is involved came from a report in the US showing that the six largest US banks have sustained a cost of over $70 billion as at the end of 2014. The report from Federal Financial Analytics examined costs in a period from the end of 2007 and 2014 in the cases of Bank of America, Citigroup, Goldman Sachs, JP Morgan, Morgan Stanley and Wells Fargo. The US has seen a regulatory blizzard every bit as intense as in the UK, if not more so, with the gargantuan regulatory framework of the Dodd-Frank legislation imposing a wide range of requirements. In some ways the US is more restrictive; in preparing an article about UK-based peer-to-peer lending recently (see the item here), a Washington DC think tank told me that the Securities and Exchange Commission in the US imposes far heavier requirements on US P2P platforms than in the UK, for example. Other regions are often as stringent: Singapore has its recently-launched "FAIR" rules on wealth management, for example. There are few places where the compliance burden isn't being felt.
Post-crisis moves
Of course, some of the regulatory changes have been inevitable and desirable, as McDermott told her audience last week. It is worth quoting her at some length: "If we look at the history of regulation we see an unloved model. Bursts of activity after crisis or scandal followed by periods where regulation is less visible and less intense. There is no doubt that this approach has produced some important and enduring reforms."
McDermott continued: "The most recent crisis gave us the new approach to accountability as a result of the work of the Parliamentary Commission on Banking Standards led by Andrew Tyrie. We owe modern principles of disclosure to the Great Depression. And the lender of last resort model to the Panic of 1873. But, inevitably, among the many good and rational changes that arise from crises, there will be some that don't have the intended or expected impact. We should not be afraid to acknowledge that and make changes where required. Indeed, in many ways a periodic recalibration of the regulatory approach is both unsurprising and healthy. After all if regulation achieves its aim – of changing behaviour - the result should be a need for less, or at least differently focused, regulation."
She accepts that there is a danger of a pendulum with regulation: a period of a market crisis or some specific problem, followed by a legislative backlash, and then a period of recovery, and then fading memories of old problems, only to be followed by new crises. Such cycles can sometimes lead to regulators imposing laws or processes that had been repealed or weakened only a few years before.
It is unlikely, despite such comments from the UK regulator, that the amount of compliance work facing wealth managers and other financial industry professionals is going to abate any time soon, but there is clearly, one hopes, a growing realisation that the sheer volume of regulation seen in recent years cannot endure without causing serious problems. We already have seen how the so-called "advice gap", sometimes linked to the RDR, for example, has created a problem for public policy. With regulation, the most important law remains the Law of Unintended Consequences.