Technology
DIARY: Client Buys Record-Breaking Sum Of Gold Via An App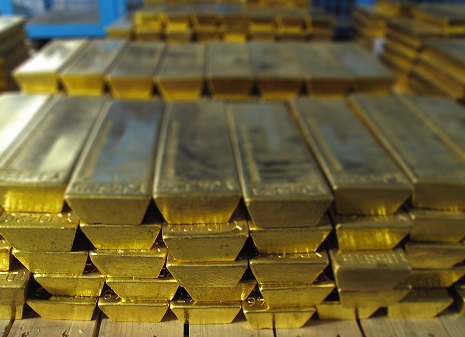 The once-rarified market for gold continues to get into the tech act.
Gold prices have lost some of their lustre of recent years but the technology side of trading the metal keeps hitting new heights, so industry figures say. According to precious metals online marketplace BullionVault, one of its clients used an Android app to buy more than half a million pound sterling of gold. That is a rather more dramatic purchase than hailing a taxi via Uber.
On 20 August, the client bought 687 ounces of gold (21.4 kg for those who like their measures in metric units) vaulted in Zurich. The price paid was £500,310.60 ($767,220).
This is a record trade made on one of BullionVault's apps, the firm says. (This publication is trying to find out if this is a record not just for BullionVault but for the industry as a whole.)
This latest record, BullionVault says, beat the West London-based company's previous record smartphone trade of £365,000 from February 2013, made by a customer using an iPhone to sell 343 ounces of gold (10.7kg).
As of the time of going to press, the mid-price for spot gold in London was $1,127 per ounce, according to the World Gold Council website.
(To see another example of technology and market innovations in gold trading/investing, see here.)