Alt Investments
"Black Monday" Attracts New Gold Buyers, Safe Haven Status Remains Shaky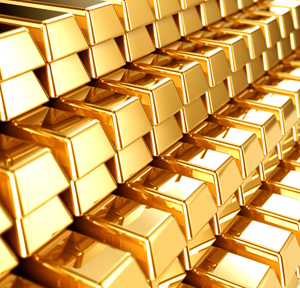 Last week's "Black Monday" saw the strongest day so far this year for first-time account fundings at gold exchange BullionVault but a global bank is urging gold holders to sell before the price of the metal plunges further.
China's "Black Monday" buoyed private investor sentiment towards gold, spurring the strongest new account fundings of 2015 so far, according to online precious metals trading platform BullionVault.
As the Chinese stock market took a 15 per cent dive in August and Western equity markets lost over 10 per cent, the precious metal picked up 3.3 per cent in dollar terms, according to BullionVault.
"New buyers continue to enter the market, building their personal gold holdings as a defence against equity and credit risk. Private gold demand is likely to grow further as faith in central bankers erodes," said BullionVault's head of research, Adrian Ash.
"The Chinese authorities' loss of credibility over the stock market slump looks set to infect the US Fed, delaying its first baby-step rate hike from zero yet again and pushing the eurozone to accelerate its QE money creation."
The precious metal's status as a "safe haven" however has remained shaky of late. Between Monday 24 August and Friday 28 August, the price of gold fell from $1,158 per ounce to $1,134 per ounce, according to BullionVault data. Gold reached a record of $1,900 in 2011, driven by investors spooked by a potential meltdown scenario following the 2008 financial crisis, and the metal has been on a downward slope since that peak.
According to a recent report from the World Gold Council, global gold demand slumped to a six-year low in the second quarter of 2015, mainly due to lower demand in India and China.
Standard Chartered's head of fixed income, currency and commodities strategy, Manpreet Gill, says gold prices are likely to fall further and investors still holding gold should use the recent rebound to reduce exposure further.
"Investors have every reason to sell – gold provides no income, unlike bonds and stocks. Continued outperformance of equities and bonds since the crisis has raised the opportunity cost of holding gold. Meanwhile, output from gold mines has continued to surge, especially since the 2008 financial crisis, even as jewellery demand remains stable and investment demand plummets," Gill said.