People Moves
Deutsche AWM Restructure Sees Triple Departure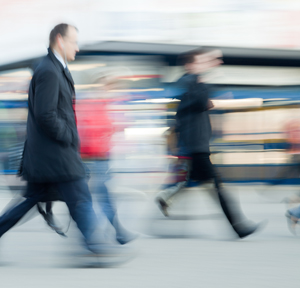 Germany's largest bank is refocusing its asset and wealth management arm to give the UK a central position.
Three senior employees are leaving Deutsche Asset & Wealth Management as part of a restructure that is intended to make the UK a hub for the bank's European wealth management business.
The news comes after WealthBriefing reported that Deutsche Bank was considering the biggest shake-up of its group management structure in over a decade.
The exits are director Annabel Bosman, who has been with the bank for over six years; head of UK regulated wealth planning Jamie Banks; and director Damien Crommie, also in the London office.
"London is a key hub for sophisticated ultra high net worth investors, and we have re-shaped our strategy to focus on this client group alongside making key investments to accelerate growth," said a spokesperson for the bank.
Matteo Vaghi, head of Deutsche Asset & Wealth Management in Southern Europe, has been appointed to lead the UK business, working alongside head of wealth management in Russia and Eastern Europe, Andreea Grob. Grob will move to London to take on the additional role of head of key clients in the UK and the bank's head of UK wealth management, Tom Slocock, will report to him.