Statistics
Gold Shimmers As Global Market Jitters Persist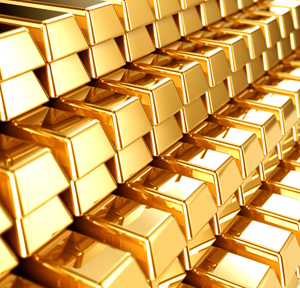 The precious metal, which has been on a downward price trend since its 2011 peak, picked up as jitters surrounding China's slowdown persisted in global markets.
Gold's appeal as a store of value seems to have strengthened after this week's China-led global equity rout.
Stock markets are down but gold jumped 5 per cent in US dollar terms, 9 per cent in yuan, and 10 per cent in rupees, the World Gold Council noted.
Falling prices have put gold producers under pressure over recent years and the precious metal hit a six-year low in the second quarter of 2015, according to BullionVault data. However, it appeared to have regained its "safe haven" status as investors were unconvinced by the People's Bank of China's fresh rate cut on Tuesday. Although European equities rebounded on Tuesday following the central bank's announcement, the region's main stock markets reopened yesterday 2 per cent down following China's continued slide.
"Gold has been a wealth preservation tool for centuries as it is an effective hedge against various risks including financial risk, currency weakness, inflation and tail risks for investors the world over. This was illustrated following the financial crisis of 2007-9 and in Western markets during Black Monday in 1987," said Alistair Hewitt, head of market intelligence at the World Gold Council.
"Other sectors such as jewellery, technology and investor demand are all driven by different forces, which come into play at different times in the cycle, illustrating the unique nature of the gold market."