Strategy
Nutmeg Looks To Scoop Up Brewin Dolphin's "Dumped" Clients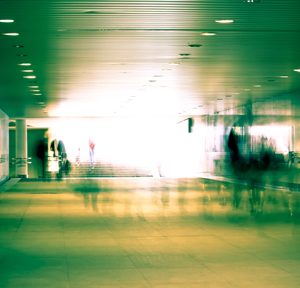 The online investment manager is targeting clients who will no longer be served by the UK's Brewin Dolphin with a campaign titled "Been Dumped by Brewin Dolphin?".
Nutmeg has launched a campaign targeting Brewin Dolphin's "dumped" clients with less than £150,000 ($234,351) in assets.
The firm's launch of the "Been Dumped by Brewin Dolphin?" campaign comes after UK-based wealth manager Brewin Dolphin decided to withdraw services for clients with less than £150,000 to invest, citing uneconomic costs. Nutmeg will offer three months' free portfolio management to those looking to switch to another provider.
"It's clear that the more traditional wealth management companies are struggling to keep their promises to their loyal customers. Expensive advisors who sit in luxurious premises, using outdated technology and processes, Brewin Dolphin have decided they no longer have any love for anyone with less than £150,000 to invest, fuelling the myth that wealth management is something only available to the very rich," said the chief executive and founder of Nutmeg, Nick Hungerford.
"We think that's just wrong. At Nutmeg, we want to give everyone the potential to provide for their future through investing, and not only can you benefit from a great service, you also get an award winning investment team by your side and complete transparency to see what your portfolio is doing," he said.