People Moves
Rathbones Hires Former Brewin Dolphin Divisional Director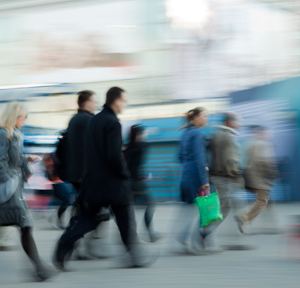 The investment house has expanded its Scottish team with a new appointment from UK rival Brewin Dolphin.
UK-based Rathbones Investment Management has appointed Brewin Dolphin's Nick Liddle as investment director in Edinburgh.
Liddle, joins from his role as divisional director at Brewin Dolphin, to manage investment portfolios for private clients and their trusts, self-invested personal pensions and charities. He will report to Rathbones' regional director for Edinburgh, David Macaulay.
Liddle started his career at Edinburgh-based stockbroker Bell Lawrie, in 1987, which was later acquired by Brewin Dolphin. He served as a founding member of its asset allocation committee.
"His recruitment underlines our commitment to investing in the best talent to provide first rate client service and ultimately support the growth of the business with his appointment bringing our total headcount in Edinburgh to 44," said Macaulay.
"Following the recent opening of our new office in Glasgow and the established Aberdeen office, Scotland now accounts for a significant proportion of Rathbones' overall business, both in terms of assets and members of staff," he added.
Rathbones manages over £28.3 billion ($44.2 billion) of funds for individuals, charities and trustees.