Trust Estate
GUEST ARTICLE: The Death Of Wills Has Been Greatly Exaggerated, Says Boodle Hatfield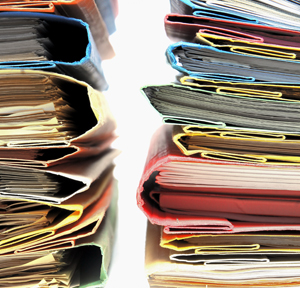 A widely-scrutinised legal ruling in London has prompted worries that wills will now be more easily overturned by children. Those concerns are largely unwarranted, the author of this article says.
A major ruling in London's Court of Appeal a week ago, in which a woman's desire to bequeath none of her wealth to an estranged daughter was overturned, has prompted worries that in England and Wales (a slightly different system operates in Scotland), future wills could be overturned in the interests of children, heralding a Napoleonic Code-style forced heir regime (for more on this story, see here). The author of the article below, Mark Lindley, associate at the private client and tax team at law firm Boodle Hatfield, argues that such concerns are exaggerated. The editors of this news service are pleased to receive such a detailed analysis and invite readers to respond. To do so, email tom.burroughes@wealthbriefing.com
Reports of the death of wills have been greatly exaggerated…or, as one broadsheet paper put it in their headline reporting on the recent Court of Appeal judgment in the case of Ilott v Mitson & ors [2015] EWCA Civ 797: "Your will can be ignored, say judges".
The decision in Ilott has received large amounts of press attention; lawyers have been summoned to television studios to opine and learned sound bites have been widely disseminated.
From one perspective, the flurry of excitement is a little hard to understand, given that Heather Ilott was first awarded a sum of money, £50,000, ($78,111) from her mother's estate, contrary to the terms of her mother's will, by a decision of the court first handed down in 2007. The question of whether the daughter should receive some provision at all when she had been deliberately disinherited by her mother was settled by a previous Court of Appeal decision in 2011.
So, what are the real implications of the more recent judgment of the Court of Appeal that increased Heather's award from £50,000 to a sum in excess of £150,000, from an estate worth approximately £500,000?
First, it is important to note that despite the recent excitement, the Court of Appeal was applying principles first laid down since the enactment of the Inheritance (Family Provision) Act 1938. That Act was repealed by the Inheritance (Provision for Family and Dependants) Act 1975 which, in its current form, was being applied by the Court in Ilott.
The interest in Ilott cannot be dismissed merely as sensationalism, however. The received wisdom, when advising in relation to potential claims for provision (or increased provision) by adult children under the 1975 Act, has tended to be that it may be difficult, firstly, to meet the "threshold test", namely that it was unreasonable for the testator not to have made any provision in their will for that child.
The second issue with such claims is that, even if one could meet the threshold test, provision for adult children is limited to such that "it would be reasonable in all the circumstances of the case for the applicant to receive for his maintenance", as opposed, for example, to provision for surviving spouses who are entitled to reasonable provision "whether or not that provision is required for his or her maintenance". The provision actually ordered in favour of the adult child tended to be of a relatively small amount, therefore, meaning claims were financially prohibitive to pursue.