Wealth Strategies
Citi Private Bank Smiles On Global Equities, Frowns On Fixed Income; Unfazed By China, Greece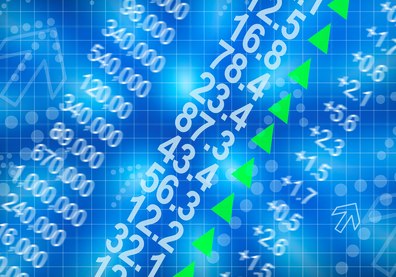 The private bank has set out its updated asset allocation views, which include a shift towards Japan and a further retreat from Brazil.
Citi Private Bank is shrugging off worries over tumbling Chinese stocks and Greek debt burdens, maintaining its 5.5 per cent overweight stance in global equities and a corresponding 5.5 per cent underweight position for fixed income.
In its latest update, published ahead of yesterday's 8.5 per cent slump in mainland China shares and the biggest one-day drop since 2007, the bank said that in checking the risks of China, it prefers to examine its economy rather than the equity market.
Markets have "seen a predictable rise in volatility, plunging and recovering amid concerns over Greece and China", the bank said as its global investment committee announced its asset allocation calls.
"In China, local share markets (A-shares) have seen a significant bubble and bust unfold in just four months. Meanwhile the Chinese economy showed no similar inflation and contraction," Citi Private Bank said. "China's links to world financial markets are far less developed than in Greece, but it's economy is 60 times the size. Yet even markets as nearby as Hong Kong saw relatively little impact from the rise and fall of A – shares," it said.
China's mainland stock market has fallen despite attempts by the authorities to curb declines by methods such as bans on short-selling. The CSI300 index of the largest listed companies in Shanghai and Shenzhen dropped by 8.6 per cent, to 3,818.73 points, while the Shanghai Composite Index fell by 8.5 per cent, to 3,725.56 points. The market has appeared fragile since prices hit a peak on 12 June, followed by a market rout of as much to 30 per cent. Some commentators have said the surge in indices to June was built on unwarranted optimism.
Among other explanations of its globally bullish stance on equities and concerns about fixed income, the private bank said that debt markets appear not to have fully priced in the likelihood that the US Federal Reserve could hike interest rates as soon as September.
Citi Private Bank said it remains underweight of emerging market debt in the Europe, Middle East and Africa region, and is similarly positioned for Latin America fixed income; it is also negative on some equity markets where there are strong exposures to petroleum industries, due to concerns that falling oil prices will hit earnings. The bank has increased the bearishness of its bet on Brazil and has put the proceeds of that decision into small-cap Japanese shares, it said.
Japanese equities could benefit in an environment of weak oil prices and a strong dollar-yen exchange rate, the bank said.
"In summary, we maintain our constructive view of the very-moderately growing global economy. However, prospective Fed rate-rises emphasize late cycle US economic risks and spill-overs when looking out a year or more. Our very gradual moves to decrease portfolio risk over the past year reflect this view and we expect to continue this process," it added.