Offshore
Guernsey Gets Seal Of Approval From OECD As Row Over EU "Blacklist" Rumbles On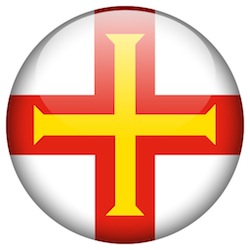 It appears that a large organisation representing the world's leading industrialised powers is positive about Guernsey even while it has recently had the misfortune of appearing on a European "blacklist".
The Organisation for Economic Cooperation and Development, the Paris-based club of major industrialised nations, has given a big pat on the back for Guernsey, the jurisdiction announced at a time when some offshore centres have railed against what they see as unfair treatment.
Guernsey has been assessed by the OECD's Global Forum on Tax Transparency and Exchange of Information for Tax Purposes as largely compliant with the international standards on exchange of information on request. The UK, Germany and the US all agree with that assessment, Guernsey Finance, the organisation promoting the island's financial sector, said.
A few weeks ago, the European Union branded a raft of jurisdictions including Guernsey as being non-cooperative in matters of information reporting around tax matters. As jurisdictions battle to enhance their reputations, they are eager to point to cases where large bodies praise them. (To see a related article on the issue, click here.)
At 1 July, Guernsey had 58 tax information exchange agreements in place including 22 EU member states and 16 G20 members and 13 double taxation agreements in place, Guernsey Finance said.
"I am very surprised that Guernsey has been included in a list of non-cooperative jurisdictions. We are very pleased with the cooperation Guernsey has shown as a very active member of the Global Forum," Monica Bhatia, head of the secretariat of the OECD Global Forum on Transparency and Exchange of Information for Tax Purposes, said.
"It [Guernsey] has demonstrated its commitment to upholding the highest standards of transparency and exchange of information. This is evident through its rating on its peer review and the fact that it has committed to the new global standard on automatic exchange of information as an early adopter. We look forward to continuing this close and cooperative relationship with Guernsey," she said.
"Guernsey is in the leading group of jurisdictions who are active in the practical implementation of tax transparency and co-operation. Their adherence to the internationally accepted standards developed by the OECD means that there is clear and demonstrable criteria against which the OECD can consider them as a cooperative jurisdiction. The fact that Guernsey has been peer reviewed as part of the Global Forum illustrates that other jurisdictions also consider Guernsey transparent and cooperative against those international standards," said the OECD's head of global tax policy, Pascal Saint-Amans.
"I very much welcome the active engagement of the Channel Islands in the key initiatives involved in the fight against tax evasion, fraud and abusive tax avoidance in which they are important partners of the EU. Their commitment to the adoption of the Common Reporting Standard on automatic exchange of information, alongside the EU Member States, is particularly positive," said EU Commissioner Moscovici.
"Guernsey meets every international standard of tax transparency and cooperation, and we are by any objective or evidence-based set of criteria a cooperative jurisdiction. It is important that is recognised internationally, and the clear view of the OECD will help ensure that is the case," said chief minister of Guernsey, Jonathan Le Tocq.