People Moves
Coutts & Co Unveils Changes At The Top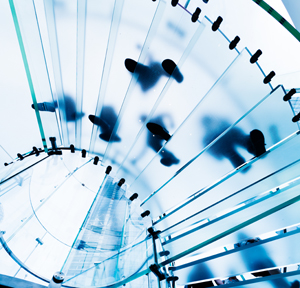 RBS-owned Coutts & Co, which serves UK clients and international clients with strong connections to the UK, has announced a new private banking executive committee.
Coutts & Co has reshuffled its leadership team following the sale of its internationally managed private banking and wealth management business to Union Bancaire Privée.
The 10 executives who have been named as part of the private banking executive committee will report to Coutts & Co's chief executive, Michael Morley.
"To enable us to increase focus on supporting our clients in the UK, and those with close connections to the UK, we are simplifying our management team and (as already announced with the disposal of Coutts International), removing complexity within the business," said Morley.
"Our UK clients will be not be impacted by these changes and will continue to be served through the specialist client groups in London and across the UK and Crown Dependencies that have been in place for 15 years."
Managing directors Dylan Williams, Graham Storrie and Harry Keogh, who were appointed to the UK private bank's management team back in 2011, have been named as part of the new committee. Williams has been appointed as head of England and Wales, Keogh as head of London and Storrie as head of Scotland. Managing director Camilla Stowell will serve as head of international.
Sarah Wyse, who was appointed to lead marketing and UK business development in 2013, has been named head of business development. Meanwhile, general counsel James Clarry will now serve as head of credit, capital and transaction management.
Also on the list are Grant Parkinson as chief operating officer, Joe Norburn as head of digital, Stuart Newey as head of banking and Mohammad Kamal Syed as head of financial advice and investment solutions.
Ian Ewart, who served as head of products, services and marketing, was missing from the list. Coutts confirmed Ewart is currently absent from the business and said it is not in a position to comment on this further.
Paul Smith, who led Coutts' regional business across Southern England and Wales, was another absentee from the list. Coutts declined to comment on this.