Offshore
GUEST ARTICLE: QROPS: The Times, They Are A' Changing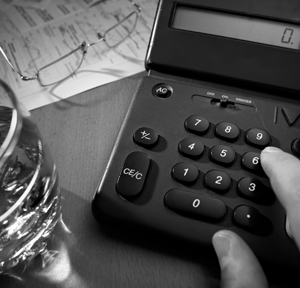 The UK authorities continue to act against the exploitation of rules involving what are called Qualified Recognised Overseas Pensions Schemes. This article examines some of the issues involved.
Qualifying Recognised Overseas Pension Schemes, or QROPS, are back in the news again. The UK's HM Revenue & Customs has removed a number of foreign schemes from those deemed to be acceptable for this particular structure. The existence of QROPS reflects how many wealthy persons – and even those who are not particularly well-off – wish to have pensions runs across national borders. In this article, Jason Porter, director of Blevins Franks, a firm advising UK expats, examines latest developments around QROPS. As always, the editors of this news service urge readers who want to share their views on these matters to get in touch, at tom.burroughes@wealthbriefing.com
Qualifying Recognised Overseas Pensions Schemes (QROPS) was the UK's legislative response to an EU Directive on the free movement of pension capital across European national boundaries. It was introduced as part of pension simplification in April 2006, commonly known as pension "A" day.
Many jurisdictions and pension scheme providers jumped on the bandwagon of what appeared to be a new, enlightened period for internationally mobile persons, and their pension schemes.
Nine years later, much has changed. HM Revenue & Customs (HMRC) have always been concerned over exploitation of the rules to take advantage of more lenient pension arrangements in other countries. They have almost annually taken furious and frantic action against what they see as "abuses" of the system.
We have seen the removal of schemes from the Caribbean Islands, Bangladesh, India, Malaysia, Hong Kong, Cyprus and Slovakia, but even more worrying was the wholesale de-listing of over 200 schemes in Singapore in 2008, and over 300 in Guernsey in 2012 (of 735 delisted in that year); two offshore jurisdictions traditionally seen as technically able, with strong governance and conservative management.
In the case of Singapore this led to a UK court case against HMRC, ending in 2013. HMRC not only lost the case, but had to withdraw assessments of penalties of between 55 per cent and 75 per cent of the value of the funds, and pay the costs of the injured parties. In addition, the judge described HMRC's conduct as "shameful and aggressive".
More importantly, this case established a precedent, and a fundamental tenet of QROPS, that an individual will retain a qualifying overseas pension scheme even if it has been delisted, if their transfer into the scheme took place prior to the delisting.
Since 2006, we have also seen a barrage of legislation and an ever increasing compliance headache for providers and members alike. Even prior to the changes in 2014-15 the principal regulations in SI 2006/206 had been amended five times.