Tax
Julius Baer Assesses Its US Settlement Over Tax Will Cost $350 Million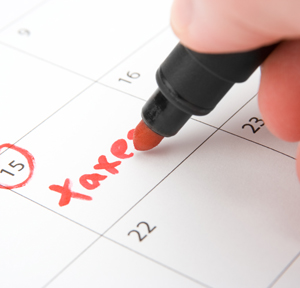 The Swiss bank has reached what it called a preliminary assessment of the cost of resolving a dispute with the US over tax issues.
Julius Baer, the Swiss private bank, said it has reached a "preliminary assessment" that its settlement with US authorities about tax issues involving clients will amount to $350 million. That figure will be charged to the Zurich-listed bank's 2015 half-year results.
"The decision to take a preliminary provision at this time is the result of Julius Baer's recent discussions with the DOJ [Department of Justice] regarding its eventual, comprehensive and final settlement of the DOJ's investigation of Julius Baer's legacy U.S. cross-border business. These settlement discussions have now sufficiently advanced to enable Julius Baer to make a preliminary assessment of a probable and approximate amount required to reach a settlement with the DOJ," the bank said in a statement late yesterday.
The bank, along with a number of its peers, have been in talks with US authorities to resolve claims that they held money from Americans seeking to evade tax. In 2009, UBS settled criminal and civil charges of aiding such persons. In 2013, Switzerland and the US signed an agreement under which Swiss banks can elect to enter non-prosecution agreements by declaring if there is a risk of their having held undeclared funds.
Commenting on the $350 million figure, the bank said: "If the amount had been provisioned at the end of April 2015, the Group's BIS total capital ratio would have been 20.9% and its BIS tier 1 capital ratio 19.6 per cent."
"Noting that estimates are by their nature based on judgment, currently available information and a variety of other factors, the amount of the provision reflects Julius Baer's existing understanding and the present state of the preliminary discussions with the DOJ regarding the amount of an eventual settlement and may be subject to change. Whilst there is no defined timetable for a final settlement, Julius Baer continues to work towards closing this regrettable legacy issue as soon as possible," it continued.
Julius Baer's 2015 half-year results will be published on 20 July 2015.