People Moves
Vontobel Asset Management Appoints Goldman Sachs' Macro Specialist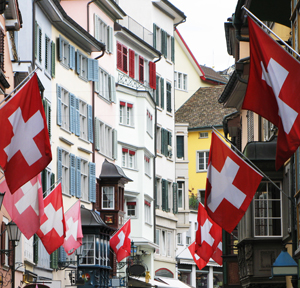 The asset management arm of Switzerland-listed Vontobel has expanded its fixed income team with the appointment of Ludovic Colin.
Vontobel Asset Management has hired Goldman Sachs' Ludovic Colin as portfolio manager and foreign exchange and interest rates macro specialist within its fixed income team.
Colin assumes the newly-created role from his position as cross-asset macro specialist at Goldman Sachs, London. He previously worked as a foreign exchange macro portfolio manager at Credit Agricole Asset Management, now Amundi.
Bringing over 15 years of investment experience in global markets, he will take on the role of deputy portfolio manager of the Vontobel Fund – Bond Global Aggregate. He will be based in Zurich.
"One of our strategic priorities is to grow our fixed-income offering by adding high-profile investment experts to the team," said Vontobel Asset Management's head of fixed income, Hervé Hanoune. "This is crucial to delivering strong performance over the long-term."
As of the end of 2014, Vontobel Asset Management managed SFr 83 billion ($89 billion) in assets.