Offshore
GUEST COMMENT: HSBC's Gulliver's Tax Status - When British-Born UK Tax Residents Claim Foreign Domiciles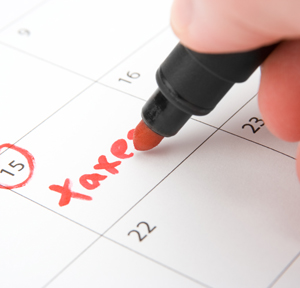 A complex and controversial issue around when British-born UK tax residents claim a foreign domicile arises in the case, for example, of HSBC's CEO. This article examines how such issues may play out.
Few banking chief executives have been at the centre of as much media and political scrutiny lately than has been the case with HSBC boss Stuart Gulliver. As well as having to deal with allegations about tax dodgers salting money away in the firm's Swiss private bank, Gulliver has announced this week a dramatic strategy move, involving the closure of Turkey and Brazil businesses and increasing investment in Asia. On top of all this, there has been controversy about his status as being domiciled in Hong Kong. Given the sensitivities about tax for high-earning executives, Mark Davies, of the eponymous Mark Davies & Associates tax advisory firm, takes a look at the domicile issue. The views are his own, and not necessarily shared by this publication but it is pleased to share them and invites readers to respond.
Stuart Gulliver claims to be domiciled in Hong Kong, which means that if this claim is accepted by HM Revenue & Customs, Gulliver can elect to claim the remittance basis, and any foreign income or gains that he earns and retains abroad may escape UK tax. However, some UK tax is payable on the foreign income and gains as Gulliver came to the UK in 2003, which means that he would have to pay the remittance basis charge of £60,000 per annum, and in addition he would have to pay tax on any income or gains earned in the UK.
Gulliver is one of roughly 800 British born UK tax residents who claim a foreign domicile.
Typically, a person acquires a domicile of origin at birth by taking the domicile of their father, if their parents are married, or of their mother if their parents are not married.
But it is possible to claim a domicile of choice elsewhere by physically moving elsewhere, and by forming a fixed intention to take a permanent residence elsewhere. Both factors have to be present to change domicile, and both have to be lost to lose it.
So in Gulliver's case he moved to Hong Kong in the 1980s and we understand that he says he will return there at some point in the future. Accordingly, although he may have physically moved to the UK he can keep a Hong Kong domicile because he can claim that his intention hasn't changed.
Although Gulliver has been in the UK for 12 years, HMRC could challenge this at any point.
There is some public disapproval of British born non-doms, but the law is actually stacked in HMRC's favour. It is a principle of English law that a change in domicile cannot be presumed and the burden of proof lies with the party who asserts the change. Therefore it is for Gulliver to prove to HMRC that he has established and maintained a domicile of choice elsewhere. The law makes it more difficult for UK expats leaving the UK to lose their domicile of origin as they have to prove their intention to reside abroad permanently.
Where the law is lacking is what happens if circumstances change in time and the intention to reside abroad permanently changes. For example, it is perfectly conceivable that Gulliver does have the intention to return to Hong Kong now, and so the tax advantages he enjoys are perfectly right and justifiable. But if he changes his mind next year there is no mechanism to recover the tax lost in earlier years.
There is also some uncertainty as intention is arbitrary, but this should be to HMRC's favour as it ought to be difficult for British domiciled taxpayers to claim to intend to live permanently abroad, where they have clearly retained links to the UK.
But this could be made undebatable if the time that a person can live in the UK while claiming a domicile of choice elsewhere were to become limited by law.