People Moves
Switzerland's SYZ Group Adds Senior Managers To Investment Arm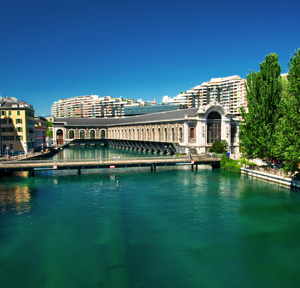 SYZ Group, the Geneva-headquartered firm, has added senior figures to its asset management business.
Swiss-based SYZ Group has appointed Katia Coudray as chief executive of its institutional investment arm at SYZ Asset Management.
Coudray will also be a member of the group's executive committee.
After joining SYZ in 2011 as head of product development, Coudray was subsequently head of investment at SYZ Asset Management.
In addition, Florent Guy-Ducrot is joining SYZ Asset Management as head of business development, replacing Xavier Guillon, the Geneva-headquartered firm said in a statement.

Before joining SYZ, Coudray worked for ten years at Union Bancaire Privée in Geneva, where she was a member of the asset management executive committee and a member of the committee in charge of defining the group's investments.
Guy-Ducrot will join SYZ Asset Management on 1 September. With 18 years' experience in finance, he has, in particular, held the position of head of sales and distribution at various large asset management companies, notably including HSBC and Crédit Agricole (now Amundi), with the task of defining the marketing and sales strategy for international clients, including in Asia.