People Moves
Deutsche Bank Makes Change To Leadership; New CEO To Take Over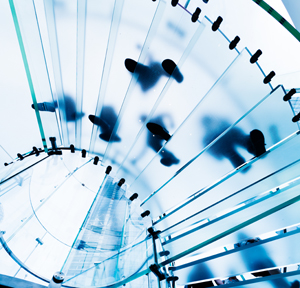 The European banking group, which has operations globally including Asia, is to have a new CEO.
Deutsche Bank has continued a dramatic round of executive changes by appointing a new chief executive, John Cryan, to take over the role jointly held by Anshu Jain and Jürgen Fitschen, Germany's largest bank announced yesterday. The announcement came only a few days after management changes concerning Jain's role at the bank. (See here.)
Early afternoon today (around 13:00 local time in London), shares in Deutsche Bank were up around 5.2 per cent at €29.06 per share.
In a statement announced on Sunday while equity markets were closed, Deutsche Bank, which like its peers has suffered from regulatory punishments and rising compliance costs, said that Cryan, 54, will take the post of co-CEO, effective from 1 July, and will take up the post of sole CEO next year. Cryan has been a member of Deutsche's supervisory board since 2013 and been chairman of its audit committee and a member of its risk committee.
Cryan had been president for Europe at Temasek, the Singaporean investment company, from 2012 to 2014. Previously, he was chief financial officer of UBS from 2008 to 2011 and worked in corporate finance and client advisory roles at UBS and SG Warburg since 1987.
"The appointment of Mr Cryan as Co-CEO follows the decision of Jürgen Fitschen (66) and Anshu Jain (52), co-chief executive officers, to step down early from their roles," the bank said in a statement.
Jain will step down on 30 June; the bank's supervisory board has asked him to remain as a consultant with Deutsche Bank from 1 July to January 2016. The supervisory board has asked Fitschen to remain in his current role until the conclusion of the annual meeting on 19 May, 2016.
Jain's and Fitschen's contracts were due to run through to 31 March, 2017. Upon Fitschen's departure on 19 May, 2016, Cryan will become sole CEO.