People Moves
Summary Of Executive Moves In The Global Wealth Management Industry - April 2015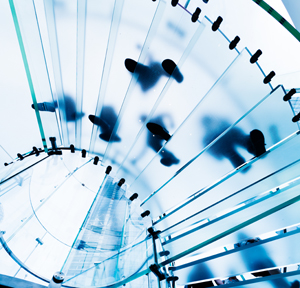 A number of firms, such as UK-listed Standard Chartered, announced important changes during April to their senior executive leaderships.
UK
Law firm Bond Dickinson appointed Neil Long as a partner within its private wealth division. Long joined the London office as a senior wealth advisor. Previously at Howard Kennedy, he advised high net worth individuals, including entrepreneurs, property developers and well-known individuals from the art and sports worlds. He has also served several institutional clients such as Barclays Private Bank and the Office of the Public Guardian.
F&C's fund manager Michael Ulrich left the asset manager just months after taking on a new role as co-manager of the £79.6 million ($121.4 million) F&C UK Alpha fund.
Ulrich, who joined F&C almost a decade ago, is the second senior equities figure to leave the asset manager this year. In January, Ulrich was named co-manager of the F&C UK Alpha fund, alongside Tom Wilson. This followed the departure of the firm's head of UK equities, Peter Lees.
Thomas Miller Investment hired Laythamm Malorey to help drive its offshore business in the Isle of Man. Malorey brought over 30 years' experience in financial services to the newly-created role of head of international business development. He will be responsible for boosting the firm's international client base. He was previously a director at Barclays Wealth and Investment Management, where he held responsibility for treasury and brokerage sales across Jersey, Guernsey and the Isle of Man.
Saffery Champness, the UK-based fiduciary, tax and accountancy firm, named Liz Hazell as the new head of its national not-for-profit group. Based in London, Hazell replaced John Shuffrey, who will stay on as partner and member of the firm's not-for-profit group. Hazell, who joined Saffery Champness last year, was previously head of charities at PwC.
Wealth manager London & Capital appointed Towry's Thomas Donlon as general counsel. Donlon joined from his position as general counsel at Towry, where he advised the board of directors and senior management on regulatory change, mergers and acquisitions – including that of Baker Tilly Financial Management – and risk management frameworks within the business.
Offshore law firm Ogier appointed Ulrich Payne as a new partner within its expanding Cayman Islands dispute resolution team. Payne joined from the London practice of law firm Kirkland & Ellis International, where he was partner. He previously worked at London-based Simmons & Simmons and Hogan Lovells.
James Hay Partnership, a platform for retirement wealth planning, appointed David Page as its new chief operating officer. Page took the reins from Peter Burtonshaw.
JTC, a provider of offshore fund, corporate and private client services, appointed Steve Bougourd as a director in its Guernsey office. Bougourd, who joined the company in November and now sits on JTC Guernsey's board, took on the role as head of fiduciary services. He leads private client and corporate services provided from Guernsey, while supporting the business development of JTC's fund administration business.
Investment manager Quilter Cheviot appointed five new regional development managers across the UK and Ireland. Kevin Kelly, Lisa Johnson and Simon Gully joined the Belfast, Birmingham and Bristol offices respectively, while Simon Williams and Mark Jarvis joined the London office. Kelly joined from Zurich Insurance, Johnson was previously a chartered financial planner at a Midlands-based advisory firm, while Gully was most recently head of key accounts at AXA Wealth International. As for the London additions, Williams was previously regional sales manager at Legal and General, while Jarvis spent the last two years with investment manager Charles Stanley. Bougourd brought 24 years' experience in the fiduciary industry, during which period he has advised international individuals and families.
London-listed Liontrust Asset Management hired BMO Asset Management's Kristof Bulkai, Hugo Rogers and Patrick Cadell to form its new global equities team.
Bulkai joined from his position as portfolio manager and team head at BMO Global Asset Management, where Rogers and Cadell are currently fund managers.
Towry hired David Smith as its new HR director. Smith replaced Tim Wright, who had been interim head of HR at the firm since July last year. Over the past six years, Smith was HR and communications director at LV=. He has also held interim HR consultancy roles with the OCS Group and the British Council.
Aviva Investors, the asset management arm of London-listed Aviva, appointed BlackRock's Simon Young as UK equities fund manager. Young joined from his position as UK equities fund manager at BlackRock, where he began his investment career almost 20 years ago. There, he managed over £1 billion ($1.5 billion) in core UK equity and income mandates for a range of institutional, charity and fiduciary clients. In his new role, Young works on the business's institutional UK equity fund.
Standard Life, the UK-listed financial services firm, appointed David Tiller as head of advisor propositions and strategy, a newly-created role. The appointment extended his role beyond Standard Life Wrap to include its SIPP and international bond propositions, as well as business support services for advisors.
Law firm Boodle Hatfield appointed partner Simon Rylatt to lead its private client and tax team. Rylatt replaced Sara Maccallum following her appointment as senior partner at the firm.