People Moves
Coutts & Co Ltd Confirms Change At The Top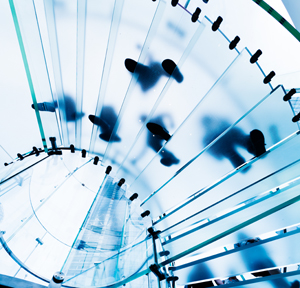 The international arm of Coutts, which has been sold to Union Bancaire Privee, has confirmed a change at the top with a new CEO.
Coutts & Co Ltd, the international private banking business of Royal Bank of Scotland that was sold last month to Union Bancaire Privee, has confirmed that Alex Classen, its chief executive, is stepping down from the role and will be succeeded by Michael Blake.
Earlier this week, media reports said that Classen, who has been at Coutts since 2011, had left after being asked to drive the integration of Coutts' non-UK business and UBP's operations in the wake of last month's deal with UBP.
"We confirm that Alexander Classen has decided to leave the organisation. Michael Blake will take over as the CEO for Coutts & Co Ltd, reporting to Donald Workman, executive chairman, private banking. As general manager for Asia, Michael has been a member of the management committee of Coutts & Co Ltd since October 2012. He will relocate from Singapore to Zurich. We anticipate no interruption in the integration process with UBP, which is progressing well and on schedule," a statement from Coutts said yesterday.
Reports said that Classen had been asked to lead the integration of the two private banks but declined the request. Classen joined Coutts in May 2011 as head of Coutts International and as a member of the executive committee of the wealth division of RBS.
UBP bought Coutts International, taking on around SFr30 billion ($32.4 billion) of assets in Switzerland and Asia, for an undisclosed sum. This publication recently interviewed Michel Longhini, private banking head at Geneva-headquartered UBP, about how he intended to ensure a harmonious marriage after the takeover. (See the interview here.)
RBS, which is still majority-owned by the UK taxpayer, sold its non-UK business as part of wider restructuring in its drive to return to full private ownership.