Financial Results
Vontobel Shareholders Approve Share Capital Cut, New Board; AuM Rises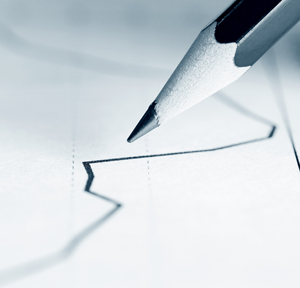 The private banking and investment house's shareholders have approved a capital cut and the election of a new board member. Q1 results have been strong, the firm also said.
Shareholders of Swiss private bank and investment firm Vontobel, which operates worldwide in markets including Asia and North America, have voted for a 12.5 per cent cut in share capital, elected a new board member and reported "strong results" for the first three months of this year.
Dr Elisabeth Bourqui has been elected to the board of directors; she replaces Peter Quardri, Vontobel said in a statement yesterday. Bourqui, who holds Swiss, French and Canadian citizenship, has held senior risk management roles at firms including Credit Suisse, Societe Generale and Mercer. She has also served as head of pension management at ABB Group since 2013.
Quardri has served with Vontobel for the past 10 years.
All the other existing members of the board of directors – Herbert Scheidt (chairman), Bruno Basler, Dominic Brenninkmeyer, Nicolas Oltramare, Dr Frank Schnewlin, and Clara Streit – were each re-elected for a further term of one year.
Shareholders approved the proposed dividend of SFr1.55 ($1.62) per share for the 2014 financial year, representing a hike from SFr1.3 in the previous period.
A proposal to cut the share capital of Vontobel to SFr56.875 million was approved, thereby cancelling 8,125,000 registered shares. These shares had been repurchased in August 2014 following the termination of the cooperation by Raiffeisen, Vontobel said.
Results
Zeno Staub, Vontobel's chief executive, reiterated a view of several months ago that the firm was well placed to weather the impact of the sharp rise in the exchange rate of the Swiss franc. In January, the Swiss National Bank stunned financial markets by suddenly removing the exchange rate cap against the euro. A number of Swiss banks that have to report foreign earnings in Swiss francs have said the SNB's move will hit earnings this year.
Staub said performance of the firm had been strong: as at the end of March 2015, Vontobel had advised client assets totalling SFr138.1 billion. This was an increase of more than 10 per cent on the average asset base of SFr124.3 billion in 2014, and above the SFr136.9 billion recorded at the end of 2014.
"It is difficult to give forecasts for the entire financial year at this early stage, but based on the good business performance in the first three months, our assumption for H1 2015 is that we will exceed overall the strong results posted in the same period last year. We remain firmly committed to our strategic direction, and are gradually and systematically implementing our growth targets," Staub said.
Vontobel in early April announced it had ended talks with Bank of New York Mellon about a possible takeover of the latter's Meriten Investment Management business, noting that the organisation has been sold to a third party.
The bank operates a partnership venture with Australia and New Zealand Banking Group; earlier this year Staub told this publication and other journalists that financial performance in Asia for the group has been strong.