People Moves
Japanese Banking Giant Confirms Changes At The Top For EMEA Region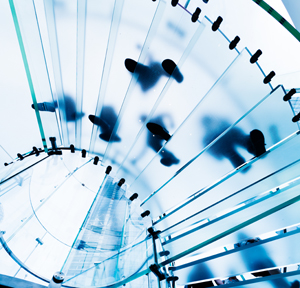 The Japanese investment banking giant - now targeting wealth management - has announced that EMEA top-level changes have received regulatory blessing.
Nomura, the Japanese banking giant, has confirmed that Jonathan Lewis has officially been appointed as chief executive for Europe, Middle East and Africa.
Lewis's appointment had initially been announced last December; regulators have now formally approved his move, the investment bank said in a statement yesterday. Lewis has been at the bank since 2008, holding roles such as deputy chief financial officer at Nomura Holdings. Other roles included those of chief financial officer for the wholesale division and CFO for the EMEA region. From 1996 to 2008, he worked at Bear Stearns as a senior managing director in finance; prior to this, he worked at PricewaterhouseCoopers in London and New York, and trained as a chartered accountant.
As a result of the official approval, Yasuo Kashiwagi, acting CEO for EMEA, has been named executive chairman for the EMEA region.
Back in Nomura's Asian home region, WealthBriefingAsia – sister publication to this news service - reported in January this year that the group had appointed former senior Morgan Stanley wealth manager Amanda Chen as deputy head of wealth management Asia, excluding Japan; she had worked at the US firm for over a decade. She is based in Singapore and the role is newly created.
In June last year, Nomura announced a series of moves to drive further growth across its wealth management business in Asia, including Japan. A new wealth management business was established within the firm's retail division, integrating the Japan wealth management unit with the Asia wealth management business. This publication understands that the bank is working to gradually develop its wealth management presence and strategy and hopes to give more details in due course.