Surveys
Majority Of Wealthy Philanthropists Would Like To Give More – JP Morgan Private Bank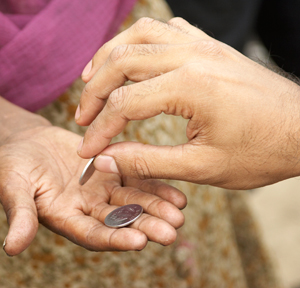 In a survey by JP Morgan Private Bank, 56 per cent of active high net worth philanthropists do not give as much as they would like.
More than half of UK high net worth philanthropists would like to donate more than they currently do, according to a new survey by JP Morgan Private Bank.
Over 48 per cent of active philanthropists give more than 5 per cent of their total wealth to charity while over a third give more than 10 per cent, according to the survey.
For two-fifths of respondents, limited time was deemed the main obstacle to giving more. Meanwhile, a third said they would give more if they found a cause they truly cared about.
"These findings reflect the comments we regularly hear from clients - the key to engaged and active philanthropy is a combination of finding a cause that engages and inspires you as an individual and seeing that your philanthropy really can make a difference," said head of philanthropic services for EMEA at JP Morgan Private Bank, Rebecca Eastmond.
"These findings also show that effective philanthropy creates a virtuous circle – the more positive impact your gifts make, the more committed you will likely become."
Elsewhere, 69 per cent of active philanthropists surveyed donate because they feel it is their responsibility to do so.
The poll was conducted by JP Morgan Private Bank and the Beacon Awards on 27 February 2015, among 47 high net worth and ultra-high net worth active philanthropists.
A recent feature by this publication explores trends, motivations and challenges among high net worth philanthropists, including the increasingly complex environment of philanthropy and its demands on donors' time (click here for more).