People Moves
More Top-Rank Changes At Standard Chartered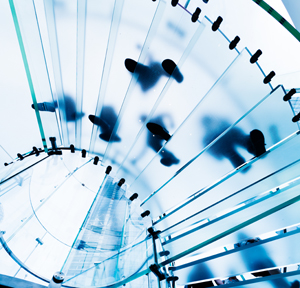 The UK-listed bank has announced another round of top-level changes.
Standard Chartered announced today a round of top-level management changes, moves that come in the wake of its hiring of a new chief executive a few weeks ago to take over the helm from Peter Sands.
The UK-listed bank, which earns the bulk of its revenues in regions such as Asia and Africa, said that Viswanathan Shankar, also known as V Shankar, group executive director, has resigned from the group to follow other interests. A report by Bloomberg stated that he is starting his own private equity business.
There have been a number of top-line changes at the bank in recent weeks; Sands, whose tenure as CEO ends in June, is being replaced by Bill Winters, a former top executive at JP Morgan. Winters will be based in London.
In today's statement, the bank said that Jonathan Paul is appointed as group head, financial markets; Sumit Dayal is appointed as group head, corporate finance; Mark Dowie becomes vice chair, clients and products and Dr Michael Gorriz is appointed as chief information officer.
The departure of Shankar ends a 13-year career at the bank; he stands down on 30 April. As a result, from 1 May, the bank's board will have three executive directors, as part of the firm's aim to slim down its size of the overall board to 14 directors in due course, it said in a statement today.
Paul takes up the role on 7 April and will be based in Singapore. He has more than 25 years of experience gained across Deutsche Bank, Goldman Sachs and Salomon Brothers, in London, New York, Singapore and Hong Kong. He has been based in Asia since 2000 where he has held a variety of leadership roles in financial markets and investment banking. In 2008, he founded Ardmore Park Capital and ran the hedge fund business as CEO and chief risk officer. More recently, Paul also held consulting roles within several asset management firms.
Dayal's role is with immediate effect and he will remain in Singapore, taking the helm from Dowie in that role.
Dowie, formerly group head, corporate finance and acting group head, financial markets, will become vice chair, clients and products, from 7 April. In this new role, he will be involved in a range of activities including business development and relationship management with clients across the group's footprint. He will move from Singapore to London.
The above appointments have received the necessary regulatory approval.
The bank said the appointments come after it announced last week that Dr Michael Gorriz, formerly vice president and chief information officer at Daimler, will join the bank during the third quarter of 2015, as group chief information officer. He will be based in Singapore. This appointment is a result of the retirement of Jan Verplancke, director, group CIO.
The process for the appointment of a new chief risk officer, following the announcement of Richard Goulding's retirement from the group, is progressing well and an announcement will be made in due course, the banks said.
Remuneration
Regarding remuneration issues, the bank said Shankar will continue to receive his base salary and other elements of fixed remuneration up until mid-October 2015 (or such other earlier date, which is mutually agreed by both parties); he is eligible to a statutory payment on termination provided for by UAE DIFC employment law. This amount is equivalent to approximately $280,000. He will not be eligible to receive variable compensation in respect of the 2015 performance period. He is entitled to 12 months' notice under his contract of employment. However the committee has agreed to waive part of this notice period.
"The committee has also decided, given Shankar's track record of performance over thirteen years, including three as a group executive director, to confer good leaver status to allow him to retain any unvested share awards," the bank said.