M and A
Switzerland's Vontobel Agrees UK Asset Management M&A Deal, Eyes German Acquisition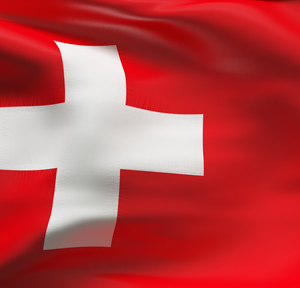 A UK asset management deal has been agreed by the Swiss firm, which is also in talks about a potential German acquisition.
Switzerland-based Vontobel and its asset management arm are looking to expand with one potential acquisition deal in Germany and one agreed transaction in the UK, announced today.
Vontobel said it "entertains talks" with Bank of New York Mellon about a possible takeover of Meriten Investment Management, an asset manager in Germany. Vontobel said it could execute a possible transaction without tapping into any additional tier one or tier two capital.
All mid-term financial targets, dividend policy included, remain unchanged, it said.
Separately, Vontobel Asset Management said it will acquire a 60 per cent stake in TwentyFour Asset Management, or TwentyFour, a fixed income specialist based in London, creating an enlarged firm with total fixed income assets under management of SFr17 billion ($17.72 billion).
Vontobel and TwentyFour will offer clients a broader range of specialised fixed income strategies, for which there is "significant demand in the current environment of record low interest rates", the Swiss firm said.
Established in 2008, TwentyFour has approximately £4.4 billion in assets under management, across a range of public funds and segregated accounts, managed on behalf of wholesale and institutional investors. The firm is owned by 10 partners.
TwentyFour's Partners will continue to manage TwentyFour's day-to-day operations, retaining full authority over fund investment decisions. The TwentyFour brand will remain in place. TwentyFour's partners and key employees will retain a 40 per cent stake in the business and will remain fully committed to TwentyFour, the statement from Vontobel said. However, that 40 per cent stake will be acquired by Vontobel over the longer term.
TwentyFour's partners have agreed to reinvest a significant share of their consideration into existing TwentyFour or Vontobel investment funds. Both firms' investment platforms will operate independently of each other to ensure a continuation of their performance record, the statement said.
"The acquisition will set a strong foundation for Vontobel Asset Management's further growth in the UK, which is one of the most important asset management markets in the world and accelerates the international growth of our business," said Axel Schwarzer, head of Vontobel Asset Management and a member of the group executive management.
The transaction, which is conditional on the approval of the UK's Financial Conduct Authority and Switzerland's FINMA, is expected to close in the second quarter of 2015.