Financial Results
Profits Drop At Standard Chartered's Private Bank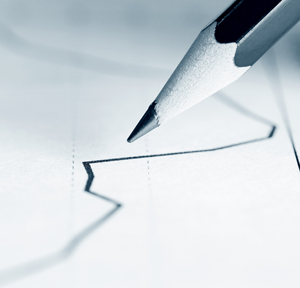 Operating profits fell at the private banking arm of Standard Chartered last year although assets under management rose.
Standard Chartered, the UK-listed bank earning the bulk of its revenues in regions such as Asia and Africa, said today its private bank reported a 2014 operating profit of $149 million, a fall of 14 per cent year-on-year, while the overall group also suffered a profit fall.
As reported a few days earlier, the bank has announced a top-level reshuffle in management that sees Peter Sands, who had been the subject of media speculation over his future for months, step down. (To see that story of the moves, click here.) The bank also was at pains in its results announcement to state all the moves it says are in place to improve future results.
Among other details on the private banking side, Standard Chartered said operating income rose 4 per cent year-on-year to $612 million last year; operating costs rose to $447 million, a gain of 10 per cent.
Standard Chartered said group pre-tax profit fell to $4.235 billion in 2014, down from $6.064 billion a year earlier.
Commenting on the private banking segment results, the bank said the rise in operating income and client income rose by 4 per cent compared to 2013 or 6 per cent when the impact of business exits in Korea (2013) and Geneva (2014) are stripped out.
"The growth in income was driven by strong performances by the Greater China and ASEAN regions with good growth in both assets under management and lending," the bank said of the private banking figures. "This was partly offset by client deleveraging in Europe and margin compression in Deposits. 2014 saw good momentum in net new money with assets under management increasing 3 per cent to $60 billion," it said. When business exits are excluded, AuM increased 8 per cent as a result of a "refocused approach to client asset acquisition".
New strategy
"In 2014, we set a new strategy for private banking, taking a number of actions to align the business to Standard Chartered's corporate client base and markets," it continued.
Turning to performance going forward, the bank said it has "a comprehensive programme of ongoing actions to return Standard Chartered to sustainable profitable growth".
Among new targets was a move to achieve return on equity of more than 10 per cent over the long term; it has "Identified sustainable cost savings of more than $400 million for 2015 with a total of $1.8 billion targeted over the next 3 years".
"The group has disposed of, or is in the process of disposing of, 15 underperforming and non-strategic businesses and significant de-risking action continues to take place across the book; for example, in unsecured lending and correspondent banking," it said. "$1.8 billion of costs will be taken out of the business over the next three years, comprising underlying savings of around $400 to $500 million per annum plus the impact of divestments," it said, adding that over the next two years, it intends to cut a further $25 billion-$30 billion of risk-weighted assets from low-returning client relationships and underperforming businesses.
Among one-off costs for 2014 was the settlement with US authorities of $300 million.
"2014 was tough year and our performance was disappointing. We are taking action in response - sharpening the strategy, reconfiguring the organisation, cutting costs and redeploying capital. By executing on this agenda, we are confident that we can return to a trajectory of sustainable, profitable growth, delivering returns above our costs of capital," Sands said.