EXCLUSIVE: ClearView Family Wealth Is Launched
Tom Burroughes, Group Editor , 25 February 2015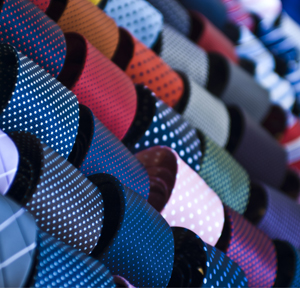 The publisher of this news service is delighted to announce the launch of a new division.
ClearView Financial Media, publisher of WealthBriefing, is widening its array of services by launching ClearView Family Wealth as it continues to lead the way in coverage of developments shaping the industry.
ClearView Family Wealth is headed by Chris Matthews, who has been working at ClearView to shape the new division since late 2014. Matthews previously worked at Campden Wealth and Thomson Reuters.
With family office numbers continuing to grow around the world, the venture is a key one for ClearView as it continues to drive the agenda in its coverage of wealth management.
"I'm delighted that we are able to expand the remit of our services to include UHNW and family office clients. There is a clear need for quality information and events in this area, and ClearView, through our deep and wide knowledge of global wealth management, is uniquely placed to fulfil this requirement," Stephen Harris, CEO, ClearView Financial Media, said. He continued: "Family offices have always been part of the WealthBriefing network but we now identify them as a separate and unique community to serve. We are very lucky to welcome Chris Matthews as head of this division. He is ideally qualified to drive our offering forward through his expertise and passion for the market."
Matthews added: "Launching and leading ClearView's new Family Wealth division is a great challenge and honour. ClearView's editorial teams are best in class and I look forward to working with the firm to develop similarly high-calibre content in response to the educational needs of families globally. Our new initiative will be centred around three key pillars: discreet learning and networking forums exclusively for families of significant wealth (greater than $50 million) starting in London and Dubai this year, an extensive primary research programme and a news offering aimed at families globally."
"We are totally committed to understanding the needs of our community. So few of today's events for families provide meaningful insight, and we are determined to change this. Our family audiences themselves will drive all of the live and digital subject matters addressed by the new division. It is only through a consultative, bottom-up approach with each component part of our audience – family principals, next-generation family members and single family office heads – that we can fulfil our objectives of becoming the go-to learning events in this market. I'm confident that this approach is going to yield educationally useful, action-oriented content that families will value and use in their decision-making," Matthews added.
For more information, please contact:
Stephen Harris (stephen.harris@clearviewpublishing.com)
Chris Matthews (chris.matthews@clearviewpublishing.com)