Financial Results
Switzerland's Vontobel Says Profits, AuM Rose In 2014; Can Cope With Swiss Franc Surge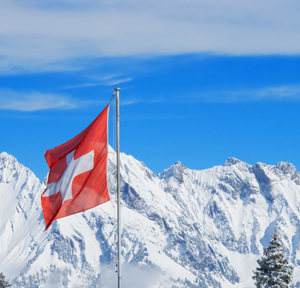 The Switzerland-listed bank and investment house reported a broadly robust set of financial results for 2014 and said it was well positioned to cope with the recent Swiss franc shift.
Vontobel, the Swiss private banking and investment house, said today its net profit for 2014 rose by 10 per cent on the year before, to stand at SFr134.5 million ($145 million).
In the second half of 2014, private and institutional clients put a total of SFr6.2 billion of net new money into the Switzerland-listed firm; total advised client assets reached a record SFr190.7 billion at the end of 2014, of which around 40 per cent originates from the US and emerging markets.
The firm generated a return on equity of 8.7 per cent in the financial year 2014 and has moved closer to its 10 per cent target. Following the repurchase of Raiffeisen's shareholding, Vontobel's BIS tier one capital ratio (CET1 ratio) held at 21.3 per cent. Vontobel said this is "substantially higher than the regulatory minimum requirement".
Vontobel said the board of directors will propose a 19 per cent increase in the dividend to SFr1.55 per share to shareholders.
At the end of January this year, advised client assets totalled SFr128.5 billion. This figure is 3 per cent higher than the average for the financial year 2014.
The firm was upbeat about recent business developments in the Asia region. "Sales activities in the Asia-Pacific region accounted for around 40 per cent of the growth in net new money. In 2014, the business unit once again delivered a substantial pre-tax profit of SFr108.2 million – partly reflecting a strong margin of 52 basis points. The cooperation with Australia and New Zealand Banking Group Limited – one of the 20 largest banks worldwide – also proved successful and has further strengthened Vontobel's business base," it said.
Regarding the recent surge in the value of the Swiss franc – which some other firms such as UBS has said could hit profits this year - Vontobel was sanguine in its outlook.
"The situation for companies operating in Switzerland – and consequently also for the Swiss finance industry – has altered dramatically as a result of the Swiss National Bank's decision to discontinue the minimum exchange rate for the Swiss franc against the euro. Vontobel is also affected by this development but is well positioned to absorb the impacts of the changes in the exchange rate as a result of its strong growth in recent years. This is demonstrated by the increase in its asset base: at the end of January 2015, Vontobel had SFr128.5 billion of advised client assets, compared to the average asset base of SFr124.3 billion in 2014," it said.