Offshore
Australia's Tax Office Says Finds "Discrepancies" In HSBC Accounts In Leaked Data Saga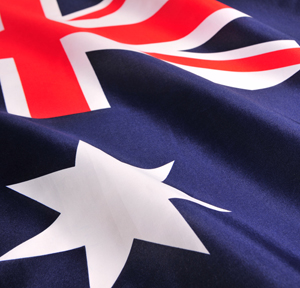 The saga of data stolen from HSBC's private bank in Switzerland has sent shockwaves around the world - including Australia.
The saga of data taken from HSBC's Swiss private bank continues to send shockwaves around the world. A report says Australia's tax authorities have uncovered "discrepancies" in HSBC accounts held by Australians.
The Australian Taxation Office has recovered more than $30 million in tax liabilities over the past five years.
A political storm is brewing in the UK about how Hong Kong/London-listed HSBC, through its Geneva-headquartered private bank, allegedly aided thousands of individuals to dodge tax. The bank has, however, stated that while some practices before 2008 were clearly unacceptable, it has since changed and drastically cut the number of clients on the private bank's books and cut assets. It has also, it said, tightened compliance and other checks considerably. (For more on this issue, see here.)
Lawmakers and campaigners in the UK, quoted in the British Broadcasting Corporation's Panorama documentary this week about the matter, say the UK's tax authorities are at fault for not moving aggressively against holders of private bank accounts at HSBC. Hervé Falciani, the man who took a cache of HSBC bank data and who allegedly tried to sell it, is on trial in Switzerland. His conduct raises the question of how a sincere whistleblower can act under Switzerland's secrecy laws; it also raises concerns of whether it is permissible for stolen data to be used in evidence in a UK or other court.
Data has been reported by the International Consortium of Investigative Journalists, a group that has published a trove of leaked data about accounts from HSBC; it has also reported in previous occasions on data from the British Virgin Islands and the Channel Islands.
Political uproar
The Guardian report said the Australian Labor party and the Australian Greens have criticised the government's commitment to tax transparency in the wake of the revelations, as a major Senate inquiry is set to commence into corporate tax avoidance.
"Although we cannot comment on individual taxpayer affairs, we commenced analysis of this data to check against information that these taxpayers had reported to the ATO and against our intelligence data sources. In some cases, it was found that taxpayers had correctly reported these accounts to the ATO. However, there were a number where there were discrepancies and as a result we took further action. We initiated a number of reviews and audits, which to date have resulted in over $30 million in additional tax liabilities," the ATO said in a statement.
"Separately we have also had approximately 70 HSBC account holders [who] came forward under the ATO's Project DO IT and disclosed previously unreported income and assets. A number of these were HSBC Swiss accounts. Overall, we estimate that under Project DO IT, total income disclosed when all disclosures are processed will exceed $600 million and assets disclosed will exceed $4 billion. Although the terms of Project DO IT are no longer available, we strongly encourage those with undeclared assets and income to come forward now," it said.
"The Australia – Switzerland tax treaty came into effect in October 2014. The ATO has already initiated a number of exchanges of information requests with Switzerland. One of these requests alone relates to 14 Swiss bank accounts. Overall Australia has over 100 information exchange treaty partners and will continue to use this network to collect information about individual taxpayers' offshore activities," it said.
"The ATO regularly receives information from overseas and informers and will continue to take action on those taxpayers who fail to pay the right amount of tax in Australia," it added.