Reports
Record Year For DBS's Wealth Arm With $810 Million Income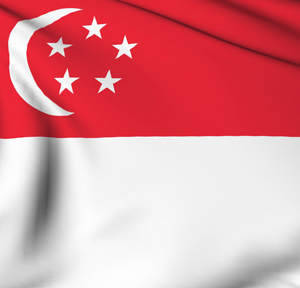 DBS Group has recorded a new high for its wealth management business, with full-year income of $810 million. Its CEO said he has not been approached for a job at rival Standard Chartered.
The wealth management division of the Singapore-headquartered banking group DBS has reached new heights, bringing in S$1.10 billion ($810 million) for full-year 2014.
DBS Wealth Management's record-high income was up 19 per cent from S$924 million in 2013 and has been steadily on the climb since 2009, with compound annual growth of 18 per cent.
Meanwhile, total earning assets jumped 25 per cent, from S$134 billion the prior year to S$167 billion, the bank said in a statement.
Last year was an eventful one for the Asian bank, after it bought the Asian private banking arm of Societe Generale in a widely anticipated transaction. More recently, its chief executive, Piyush Gupta, has been named as one of a number of senior executives who might be asked to take the helm at rival Standard Chartered. At a press briefing on the results, Gupta denied he had been asked to take on the Standard Chartered job and said he was very happy in his present position. (There has been speculation about a replacement for Peter Sands, the embattled CEO of Standard Chartered, which issued several profit warnings last year.)
Despite suffering a 17 per cent slump in earnings in the three months ending 31 December 2014, the group as a whole enjoyed a net profit of S$3.85 billion, excluding one-time items – another record and a 10 per cent year-to-date increase.
"We believe that the multiple business engines we've built are sustainable and scalable. As the way in which people do banking is rapidly changing, we are also stepping up our investments in digital banking," Gupta said in the results statement.
DBS Group recorded a common equity tier-one capital adequacy ratio of 13.1 per cent and a total capital ratio of 15.3 per cent.