Tax
Lawmakers Attack PwC For Promoting "Industrial Scale" Tax Avoidance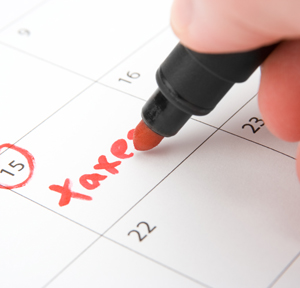 While the attack on PwC and companies using Luxembourg is a corporate, not individual, story, the lawmakers' attack highlights how the function of tax planning has been put under pressure in recent years.
In its comments, the PAC's Hodge said: "We consider that the evidence that PwC provided to us in January 2013 was misleading, in particular its assertions that `we are not in the business of selling schemes' and `we do not mass-market tax products, we do not produce tax products, we do not promote tax products'.
"In our view these are in fact marketed tax avoidance schemes and we are also sceptical that HM Revenue & Customs was kept fully informed of PwC's activities. We believe there is no clarity about the boundary between acceptable tax planning and aggressive tax avoidance. Multinational companies do not need to conduct any business of substance in the countries where they shift profits to in order to avoid tax," Hodge said.
Hodge gave the example of evidence the PAC took from Shire Pharmaceuticals, which has arranged its affairs so that "interest payments on intra-company loans worth £10 billion reduce significantly its overall tax liabilities". She said the company paid tax of only 0.0156 per cent on its profits to the Luxembourg tax authority.
"The `substance' of Shire's business in Luxembourg, used to justify these arrangements, consists of two people out of the 5,600 staff the company employs globally. Neither PwC nor Shire could demonstrate that the company's presence in Luxembourg was designed to do anything other than avoid tax," Hodge said.
"Unless HMRC takes urgent action, this irresponsible activity will go unchecked, causing harm to both the public finances and the reputations of the companies involved," she said.
The report was produced, the PAC said, on the basis of evidence from Kevin Nicholson, head of tax, PricewaterhouseCoopers, and Fearghas Carruthers, head of tax, Shire Pharmaceuticals.