Offshore
One Of World's Richest Men Shifts Empire To Caymans From Hong Kong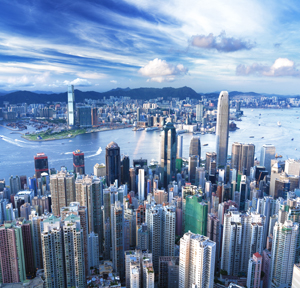 In a move raising questions about Hong Kong's status as a corporate hub, one of the richest tycoons in the world has moved his business empore from the Asian city to the Cayman Islands.
(Updates with reference to share price, index of billionaires.)
Li Ka-shing, one of the richest men in Asia and the world has stirred controversy about his interest in Hong Kong by setting out a large restructuring of his business empire, shifting its corporate base to the Cayman Islands, media reports said.
Li, who is the chairman of Cheung Kong (Holdings) and its subsidiary Hutchison Whampoa, with a total market value of HK$661.68 billion ($85.34 billion) – has explained that all of his firms' non-property assets, such as ports, telecommunications, retail, infrastructure and energy, will be placed into a newly created company, CK Hutchison Holdings (CKH Holdings), incorporated in the Cayman Islands, media reports said. Property assets will also go into a Caymans-domiciled structure, Cheung Kong Property Holdings. It will seek a separate listing on the Hong Kong stock exchange.
Press reports said the separate listings and change in the structure will enable shareholders to increase the value of their holdings, which in the past had been hampered by the complex structure.
Li Ka-shing is on track to win back his title as Asia's richest person as shares in Cheung Kong Holdings Ltd rose by the biggest amount in 17 years following his announcement of the reorganisation plan, according to Bloomberg. The tycoon has a $30.8 billion fortune based on the trading of his shares as of 11:15 a.m. local time, which puts him almost $3 billion ahead of Jack Ma, chairman of Hangzhou, China-based Alibaba, with a worth of $28.2 billion as of Jan. 9, according to Bloomberg Billionaires Index.
Li Ka-shing has been offloading assets in Hong Kong and Mainland China, and acquiring companies such as utilities and energy businesses overseas.
A report in the New York Times quoted Li's companies as saying that the restructuring announced late on Friday – after stock markets were closed - was aimed at removing the discount that investors have typically applied to their shares because of the tiered shareholding structure of the Li family's stake. At present, the Li family owns 43 per cent of Cheung Kong directly, which in turn owns about 50 per cent of Hutchison.
Such a move out of Hong Kong will raise eyebrows at a time when offshore financial locations such as the Cayman Islands, British Virgin Islands, Jersey and Guernsey, among others, have been attacked by campaigners who claim these places are secretive and allow business owners to minimise their tax bills. In defence, such centres, and organisations such as Washington DC think tank the CATO Institute, have argued these financial hubs operate within the law and actually boost overall economic activity by encourage governments to keep taxes lower than would otherwise be the case.