People Moves
Change At The Top Of Julius Baer In Monaco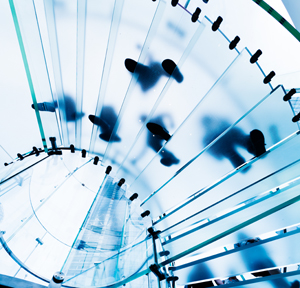 The Swiss bank has announced new leadership at its Monaco operations as a previous head chose to focus more on direct work with clients.
Julius Baer has changed the leadership structure of its businesses in Monaco with its previous head departing from his roles to focus on serving clients, while a former Credit Suisse senior executive takes over the helm.
The changes took effect immediately, the Zurich-listed bank announced yesterday.
Bruno Dumitrescu, who has led both Bank Julius Baer (Monaco) and Julius Baer Wealth Management (Monaco) since 2010, has decided to step down from his present management responsibilities to fully focus on acquiring and servicing key clients in the future. He is replaced by Alain Ucari, who joins Julius Baer from Credit Suisse Monaco, where he was chief executive.
Dumitrescu has been at Julius Baer since the Swiss bank's acquisition of ING Bank (Switzerland) and its subsidiaries in 2010, after leading the latter's wealth management in Monaco as CEO for eight years, the statement said. Previously, he was commercial director at ABN AMRO Bank in in Monaco for seven years.
Going forward, Dumitrescu will "fully focus on acquiring and servicing key clients in his new roles as senior relationship manager within the bank and vice-chairman of the wealth management unit in Monaco". He will continue to report directly to Rémy Bersier, region head Southern Europe, Middle East and Africa.
Ucari had been CEO of Credit Suisse Monaco for more than 12 years. Prior to that, he worked in senior management functions for Credit Suisse in Lebanon, the United Arab Emirates and in Switzerland.