FEATURE: Wealth Managers Try To Measure How Deeply Russian Sanctions Will Bite
Stephen Little, Reporter, London, 21 August 2014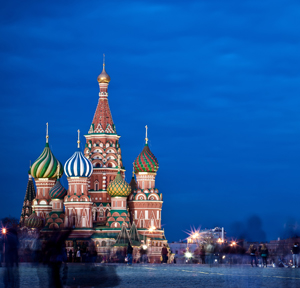 The EU and US have imposed sanctions on Russia. How much impact will they have, including on the wealth management industry?

EU impact

But what about the impacts of sanctions on the EU?

So far, in retaliation to the sanctions, Russia has imposed an embargo on food imports from the EU, US and some other Western countries, leading the European Commission to promise financial support to EU vegetable and fruit growers.

The Polish prime minister has already said that sanctions would reduce Poland's GDP by 0.6 per cent by the end of the year.

UK exports to Russia and Ukraine account for just 0.5 per cent of UK GDP, suggesting that little damage would be done to the UK economy overall. More significantly, Russia and Ukraine account for 1.1 per cent of EU GDP and 1.6 per cent of German GDP.

"I tend to think that some countries will be affected more than others, particularly those with stronger ties to Russia through financial or trade links," said Dybula.

"The biggest hit we are going to see in terms of GDP will be the countries in Central and Eastern Europe. Poland in particular has been hit by Russia's ban on food exports, while Russian sanctions against Germany's manufacturing industry could hurt GDP by more than 1 per cent," he added.

Weafer said that current sanctions could hit London harder than most other EU countries and warned that the potential future loss could be significant.

"If Russian banks and big corporations are now forced to seek alternative banking and financing arrangements in Asia or elsewhere, then they may keep those new relationships when the sanctions end," said Weafer.

"Russia has long-term plans for a huge increase in investment and for new listings. Normally the bulk of that would have gone through London. Now it may be more spread between other locations and London's dominance of Russian banking may be lost," he added.