EXCLUSIVE INTERVIEW: Now Is The Time To Invest In Emerging Markets - SKAGEN
Stephen Little, Reporter , London, 4 October 2013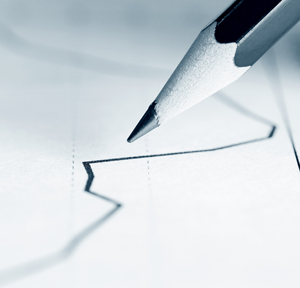 A European funds firm says that now is the time to get back into emerging markets after this sector has had a tough recent period, according to an interview by this publication.
Frontier markets
Many investors who are not content with the opportunities in emerging markets are increasingly turning to frontier markets, which include countries in the early stages of economic development, such as Kenya, Bangladesh, Nigeria and Pakistan.
While smaller and less liquid than more advanced emerging markets, many are experiencing rapid growth.
In terms of market returns, frontier equities have proved to be far more resilient than their emerging market counterparts. According to the MSCI Index, frontier markets are up 13.82 per cent for the year to 1 October, compared to emerging markets, which are down 5.58 per cent over the same period.
Heffer said that SKAGEN was increasingly looking to invest in frontier markets due to their long-term growth potential.
"Returning to the Kon-Tiki mandate, one of the freedoms we have is investing in frontier companies. While frontier markets are smaller and less liquid than emerging markets, they provide lots of exciting opportunities long-term. Africa has some of the fastest growing economies and we have identified some excellent companies in this region that we expect to show strong growth over the medium to long-term horizon," said Heffer.
The future
Gordon says that the long-term goal of SKAGEN over the next five years is to build a UK business which has three distinctive parts to it, focusing on institutional investors, wholesale platforms, IFAs and wealth managers, and global private banks and family offices.
"If we achieve this, then we feel that we will have an extremely stable asset base," said Gordon.
He goes on to explain how SKAGEN is taking "small but deliberate steps" as it looks to expand throughout the UK.
"The next stage we are looking for a regional sales capacity in the north of the country, once the distribution has been finalised and the platforms are on board, which may take another 12 months," said Gordon.
"We are quite aware that a lot of the market is having to look at replacements for the Aberdeen and First State funds, which have been the two major funds which have dominated the emerging market space in recent years. One of the core focuses of our strategy over the next 12 to 18 months is making investors aware that SKAGEN Funds is one of the leading value emerging markets managers," said Gordon.