Reports
Report Says Credit Suisse Efficiency Drive Means Departure, Cuts In 50 Countries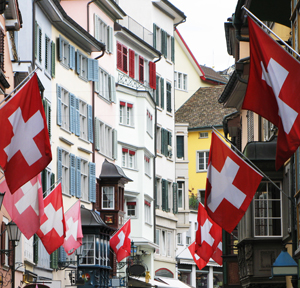 Credit Suisse's efficiency measures designed to save SFr150
million ($164.5 billion) in costs in its wealth business in the second half of
2013 will see the bank exit or partly leave 50 countries, a Swiss newspaper
said.
Swiss newspaper Tages
Anzeiger reported that the move will affect countries such as Angola, Turkmenistan
and Belarus.
In other markets including Denmark
and Israel,
Credit Suisse will focus on clients with balances over SFr1.0 million,
excluding less wealthy customers.
A spokesperson for the Zurich-listed bank told WealthBriefing that the firm's push for cost savings has been announced for
some time, although not all the specific details have been listed. In its second-quarter results, announced in July, the bank announced
it wanted to exit from a number of small, non-core markets, as well as
streamline its Swiss coverage model.
Credit Suisse is not the only bank consolidating some of its
global presence to curb costs and keep cost/efficiency ratios in check. As
described to this publication this week, Barclays' wealth and investment arm is
reviewing its current roster of 17 booking centres and rationalising its
cross-border business. HSBC, meanwhile, has also been restructuring its
business lines and to boost profitability by concentrating on core markets. The industry has also seen firms such as Bank of America and Morgan Stanley sell some foreign business holdings due to a failure to achieve the necessary critical mass of business, triggering M&A activity.
In the second quarter of 2013, Credit Suisse's wealth
management clients business logged net revenues of SFr2.337 billion, up from
SFr2.232 billion in the previous quarter. Total operating expenses were
SFr1.788 billion, up from SFr1.702 billion in the first quarter of the year. It
logged net new assets of SFr7.5 billion in the second quarter.
The firm made a gross margin, in basis points, on wealth
management of 111 bps, up from 109 bps in Q1.
On its private banking and wealth management division
overall, the bank logged net revenues of SFr3.424 billion in Q2 of this year,
up from SFr3.285 billion in the previous three months.